Adding Arc Generator to Gedit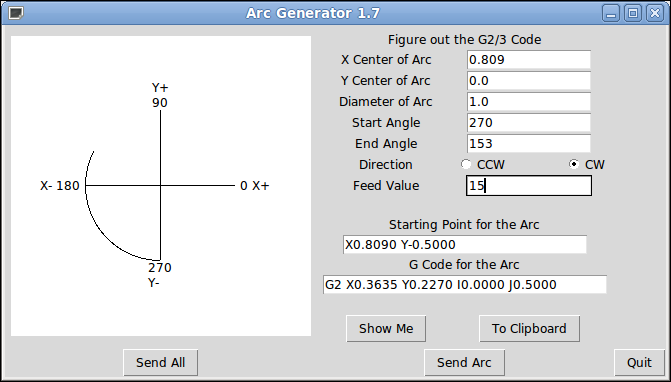 Arc Generators
The following instructions are for Ubuntu 10.04 Open Gedit and navigate to Edit > Preferences > Plugins and check off External Tools to add them to your menu.
Go to Tools > Manage External Tools and click on the page with a star in the lower left corner above the Help button. This adds a new Tool. Change the name of New Tool to something that makes sense to you like Arc Buddy and hit Enter to save the new name. Add a shortcut key if you like.
Change Output: to Insert at cursor position.
In the Edit: box change line 1 to: python full/path/to/arcbuddy/arcbuddy.py
Close the External Tools Manager and your ready to use Arc Buddy in Gedit after you close and reopen Gedit.
When your creating G code in Gedit go to Tools > External Tools > Arc Buddy Add the required data and click Show Me to see or click Send to send the output to Gedit.