This is how I built my Roll Out Nest Box Mk3 (third version). I went for a community nest box so they won't fight over one small nest box. I've seen 4 of my pullets in the nest box at one time all sitting quietly next to each other.
Some photos of the build.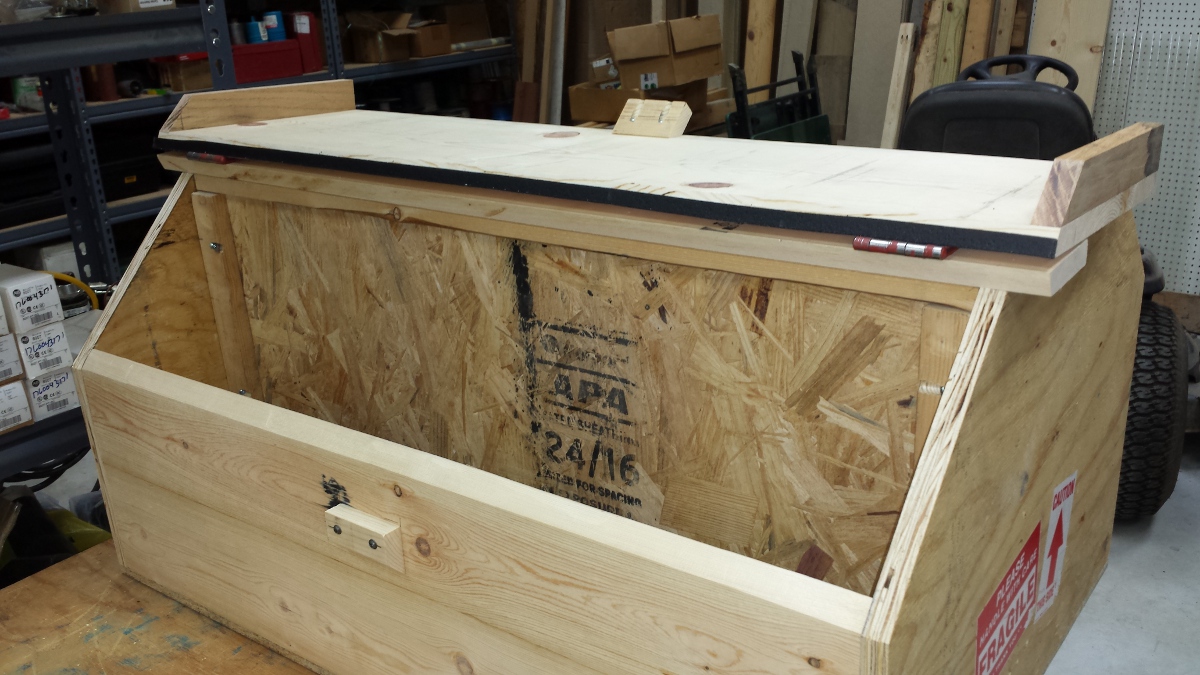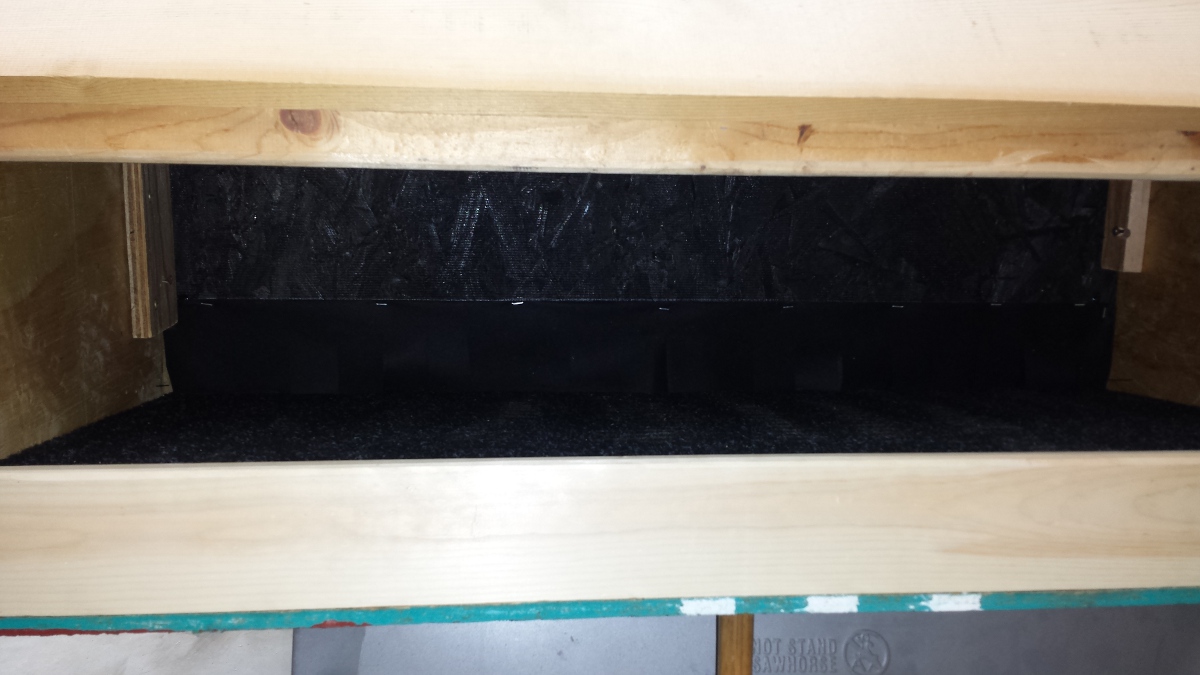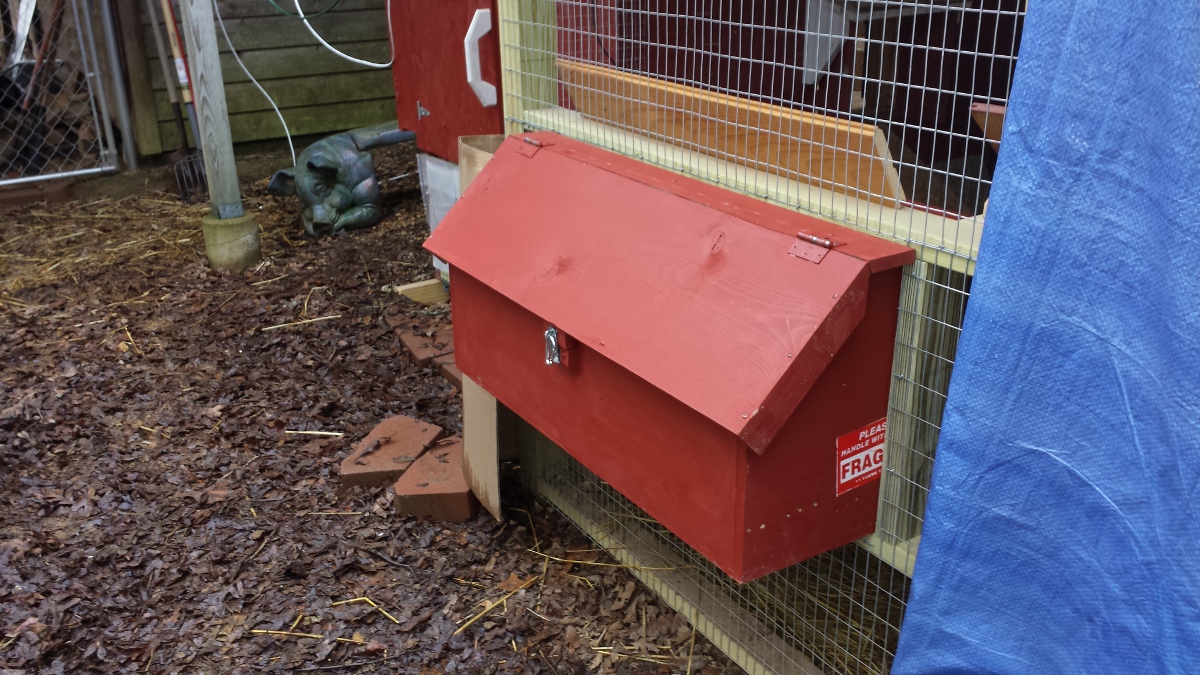 The nest box camera view.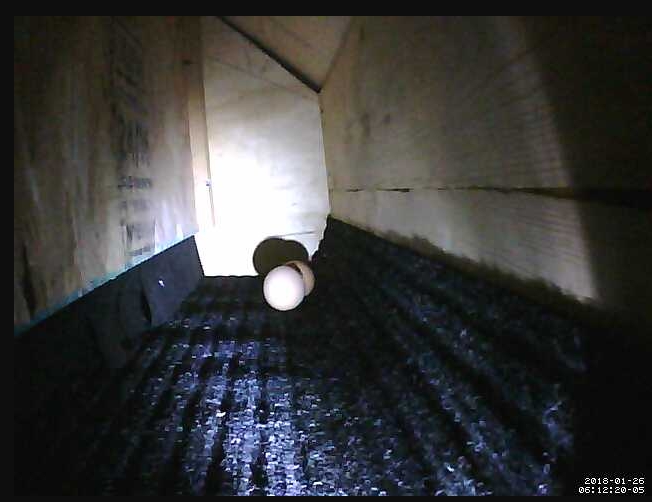 The PDF drawings of all the parts.